3 Ways To Style Mocassin Straps This Summer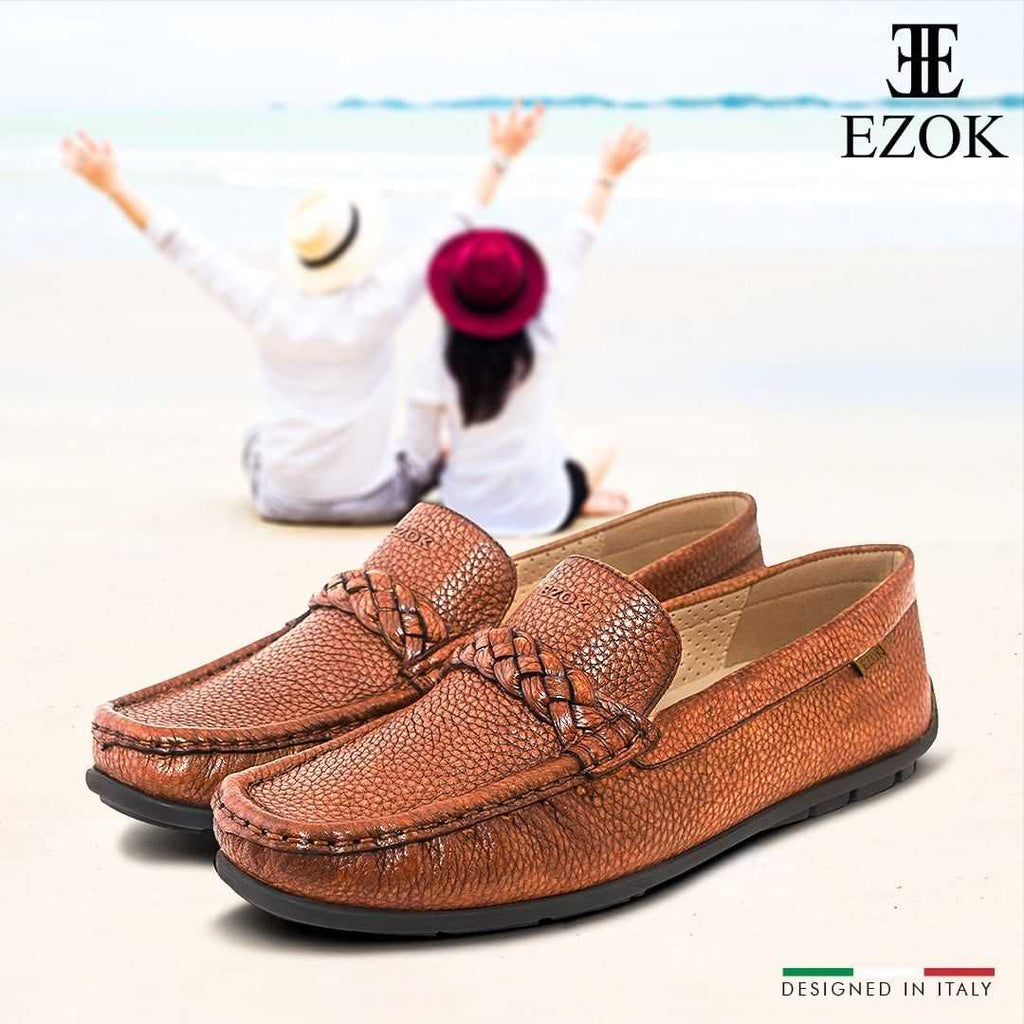 The footwear fashion industry is being ruled by the extremely stylish, extremely versatile "king of shoes" – moccasins. From formal wear to semi-formal wear, from party wear to casual wear, moccasins have become a screaming rage. Having a good pair of moccasins in your wardrobe is a must for all men. It's a closet essential because of their versatility – moccasins, once you start wearing them and pairing them with different outfits in order to create different looks, will surely be your go-to footwear.
Moccasins should start ruling your closet as soon as summer starts to approach. With the extreme heat waves, under the blazing sun, you are bound to feel uncomfortable and sweaty all the time. With moccasins, at least your summer footwear is taken care of – they are very lightweight, and they allow wind to pass through. You can easily beat the heat and feel easy-breezy as you walk around wearing your favourite pair of moccasins. However, the problem arises when you don't know how to style those moccasins. So this summer, you don't need to bother about what to wear during the scorching heat, as we have some amazing tips on how to style your moccasins in three simple ways to look and feel extremely cool.
SIMPLE IS ALWAYS THE BEST WITH MOCCASINS
The word "simple" is very "simple" to understand – you don't need to put in any effort in creating a look. And during the summers, what else do you want other than creating effortless, quick looks instead of wasting time with your sweat dripping down your nose? Your definition of a simple look paired with moccasins can be anything, but if you're looking for ideas regarding an effortless and classy summer look, then read on.
The white tee, blue denims, and moccasins outfit
This is the simplest outfit to put together but is still the most eye-catchy. You can pair up a classic white t-shirt or a white polo shirt with denim jeans or denim shorts, throw on your moccasins, and you're guaranteed to make heads turn as people wonder how you're managing to look so stylish with so much ease. Best suited for a brunch with your friends, a lazy afternoon at a café, hanging out at the mall, or even as a semi-formal office look.
The white shirt is everyone's weakness
The white shirt is one wardrobe item that is as versatile as moccasins themselves. It has the power to make you look like you own the room. Pairing it up with any lower looks good – denims, shorts, chino pants, ripped jeans – and bonus points for putting on your moccasins to ace your look.
Pastels – the summertime essentials
Pastels are so in. They are the raging fashion of summer 2022. The good thing about pastel colours is that they give you a lot of colour options and a lot of different pairing styles. You can choose from light yellows and baby pinks to faded teal and powder blue. When it comes to pairing pastel coloured shirts and tees, they go very well with pastel coloured shorts, chino pants, chino shorts, and light-wash denims. They can create a pastel colour blocking look if you pair them up with tan coloured moccasins. The light pastel colours are perfect for the summer since they reflect heat from the sunlight to keep you cool as opposed to darker colours, which absorb the heat and make you feel hot.
THE BEACH LOOK
Everyone was a fan of Charlie Sheen as he rocked his perfect summer look with his bowling shirts paired with shorts. The beach look is not very difficult to master. Al you have to do is go shopping and get some classic pieces of shirts, some beachy shirts , vests, and a bunch of different types of shorts, and you're ready to create a bunch of different combinations paired with your favourite moccasins every day.
Patterned and floral shirts look extremely stylish when paired with pastel coloured chino shorts and maroon coloured moccasins. For a slightly edgy look, go for ripped denim shorts and light coloured shirts, pairing them up with tan coloured moccasins.
If you really want to make heads turn then genuinely switch on your beach mode as you walk around flexing your biceps in a vest paired with shorts and moccasins. This is one of the easiest summer looks and the outfit will keep your body cool at all times.
DENIM ON DENIM
Denim on denim is a style that has been ruling the world since the 70's. We have all seen the rock-and-roll 80's movies where the heroes, as well as the villains, looked jaw-dropping with their denim-on-denim attire. However, in 2022, with moccasins being the most versatile and popular kind of footwear, the denim on denim look can be easily created with them.
You can pair a light-wash denim shirt with a light-wash denim shorts or jeans and throw on black moccasins. They will make you look very classy and you can even carry this look as a semi-formal outfit. You can try dark coloured denims paired with tan coloured moccasins. You can even experiment with different coloured denim pieces with tan moccasins to create a denim colour blocking look.
Summer isn't a hard time for you to look good anymore. With ezok's collection of moccasins, you can now choose from a range of different colours and styles, and pair them up with any of these looks to look trendy this summer!