Can Leather Shoes Be Both Comfortable And Stylish?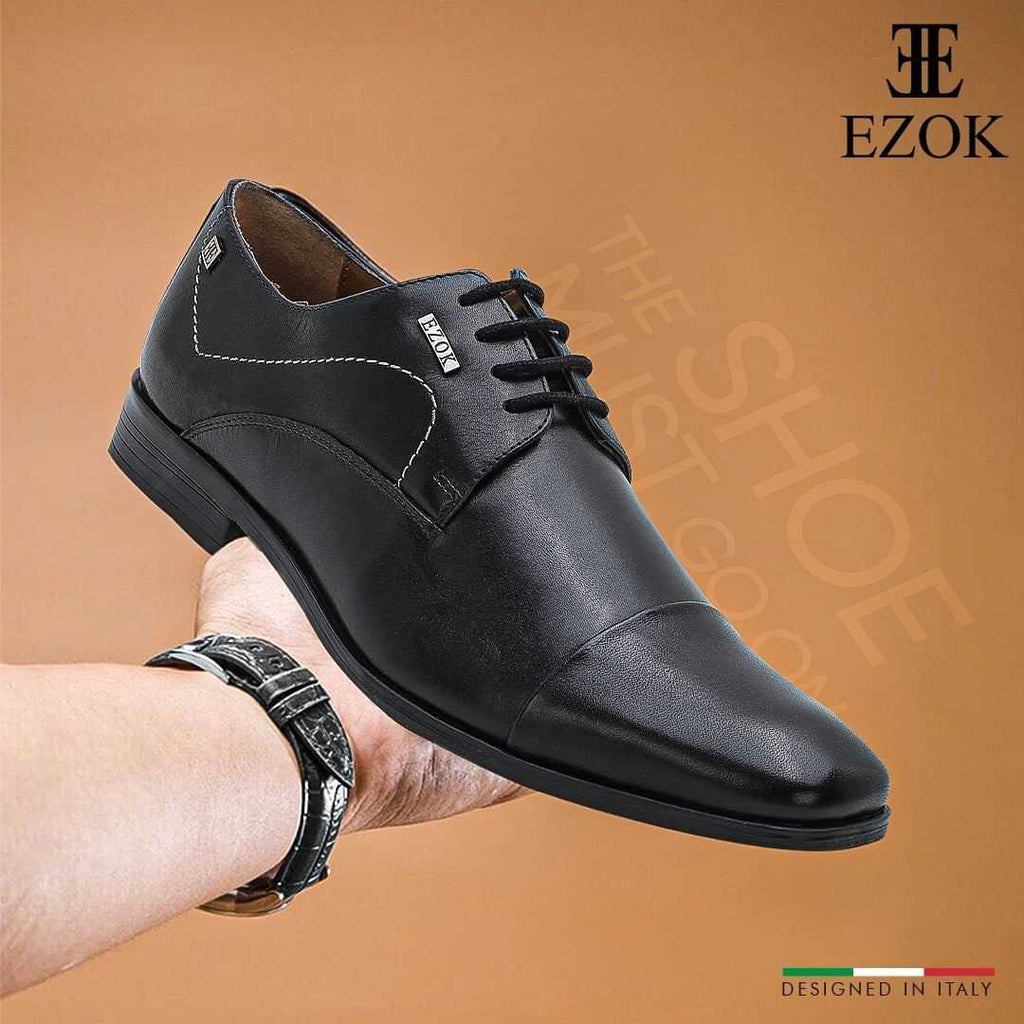 "Comfort isn't stylish" and "style doesn't feel comfortable" are two myths that have been going on in the myth legacy since time immemorial. We're here to bust that myth, and prove the statement that counters both these myths in one phrase: "style and comfort go hand in hand".
Here are two common generalizations about style and comfort which prove that people still don't believe that both can go together. Whenever we think of looking extremely polished and classy on a particular day, the end of that day looks the same in our imagination- coming back home, feeling extremely tired and uncomfortable, just waiting to get our shoes off and throw our aching feet on our beds. And when we hear the word "comfort dressing", we imagine someone dressed in an extremely dowdy and ugly way, with nothing stylish about their everyday comfort sneakers, far away from looking "on point".
Well, both these scenarios are very much avoidable. You don't need to burden your footwear fashion style with pain and discomfort in the name of looking stylish anymore. Similarly, you don't need to dress like a rag doll in order to feel comfortable.
Ezok has an exclusive collection of extremely stylish, yet comfortable leather shoes. When it comes to leather shoes, people have the typical "style VS comfort" debate in their heads, not believing they both can be present in one product.
Well, they can, and they do, in all of Ezok's footwear. Ezok shoes are here to prove that leather shoes can be both stylish and comfortable. But before moving on to Ezok's collection, let's see the common factors involved in creating the misconception of style and comfort not co-exisitng together.
ARE STYLISH LEATHER SHOES NOT COMFORTABLE?
Leather shoes, especially the elegant, classy, sleek ones, are viewed as plain and simple evil. They have a lot of misconceptions associated with them, which are not exactly their fault, considering that people have seen history repeating itself time and again as they bought the stylish (but super uncomfortable) leather shoes.
Mostly, the sleek cap toes that people wear turn out to be extremely painful, even if they are of your foot's size. The reason lies in the fact that because of the sleek and stylish design, they fail to fit in the whole width of your foot.
With their stiff insoles, leather shoes can sometimes really turn out to be a pain. Even if you leave out the formal ones which usually have no space for your feet to breathe, and talk about the more casual moccasins and loafers, their insoles tend to hurt at times. When you wear moccasins and loafers without socks, they tend to give your feet blisters and give you cuts around the ankle due to excessive friction.
ARE COMFORTABLE LEATHER SHOES NOT STYLISH?
Most people and most brands are actually pretty unfamiliar with the concept of "comfortable leather shoes", being convinced that the stylish leather shoes are uncomfortable, and the comfortable ones cannot be stylish at any cost. Usually, people have the misconception that sporty running shoes are the only definition of comfortable shoes, and leather shoes which prove to be even slightly comfortable come in boring, flat designs.
They are not wrong in their misconceptions, because they have seen comfortable leather shoes being far from stylish, having very old fashion styles. The stylish ones become comfortable after being completely worn out.
An important point to ponder over is that very few people are aware of the fact that if they're looking for leather shoes, then formals are not their only option; there are several form of leather sneakers and sporty shoes which feel as light as a feather.
EZOK LEATHER SHOES: A BLEND OF COMFORT AND STYLE
The core value of Ezok is comfort. That doesn't mean that we compromise on style. We believe that comfort is as important as style. Our shoes display the fact that there is no need to compromise on either one of them.
Our collection of leather shoes is carefully handcrafted with the utmost care and excellent, skilled craftsmanship. Every shoe is a blend of style and comfort; the designs are exquisite, rich, and unique. The feel of the shoes on your feet is cushioned and very comfortable.
We use pure, genuine leather and our finished products are of fine quality. Ezok has a fine range of comfortable and stylish leather shoes for formal occasions as well as everyday casual use.
We have a leather shoe for every occasion: from the formal leather shoes for your business meetings, slipon moccasins for semi-formal occasions, leather loafers for a day out with your friends, to comfy casuals, formal monk straps, and even leather sneakers for a gym session in style, we have it all.
Handcrafted with perfection, our leather collection provides your foot with the utmost comfort due to the flexibility that our shoes have. They have soft insoles, which keep your feet cushioned at all times. The genuine leather is made of breathable material to keep your feet cool at all times.
So instead of wasting time worrying that you might never get leather shoes that are both stylish and comfortable, go grab your favourite piece from ezokshoes.com now!
Leather shoes, especially the new ones, are associated in everyone's mind with shoe bites and foot pain. The new leather shoes literally have a "break-in" period, where you have to "break" the shoe and adapt to it. It's common to experience shoe bites after a long day of wearing leather shoes, irrespective of whether they are new or not.